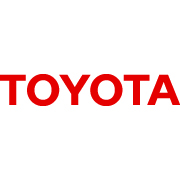 Greetings,
On behalf of Toyota, it is my pleasure to welcome you to the National Urban League's 2014 Annual Conference. Toyota is proud to be a National Title Sponsor of this year's event.
We are particularly pleased to be here with you in Cincinnati, home of Toyota's annual Opportunity Exchange supplier diversity event. For the past 24 years, Opportunity Exchange has fostered networking between our top tier suppliers and minority and women-owned businesses from across the country. In 2013, more than 300 business enterprises participated.
At Toyota, there is a simple truth behind our approach: to build great cars and trucks for the way our customers live, our company must be a reflection of the America in which we live and work. So we deeply appreciate the vital role the National Urban League and its affiliates play in our nation and in our local communities.
We are also proud of being your partner for more than two decades, serving on local boards, sponsoring the National Urban League and working with affiliates in Los Angeles and Cincinnati to launch significant education, job training and scholarship programs for young people.
On behalf of the more than 40,000 Toyota employees in North America, we applaud the National Urban League for its important, tireless and inspirational work – and we look forward to many more years of partnership. Enjoy the conference!
Sincerely,
James E. Lentz
Chief Executive Officer
Toyota North America