Expo Hall hours are:
Thursday, July 24
11:00am–5:00pm
Friday, July 25
10:30am–5:00pm
Saturday, July 26
10:30am–5:00pm
With something for everyone, the N.U.L. Experience Expo Hall is the place to be with interactive exhibits, fitness challenges, three-on-three basketball with NBA players, a Health Zone with free health screenings, and a Volunteer Zone. You can also, check out celebrity filled panels and hot entertainment and giveaways on the Empowerment Stage. Don't miss the ribbon cutting on July 24th at 11:00 AM!
Passport challenge: Special drawings will be held daily for iPads, Beats by Dre head phones and gift cards, but you must go through the expo hall and visit at least 20 booths to enter! So be sure to pick up your N.U.L. Experience Passport at the entrance and turn it in before leaving for a chance to win BIG!

Empowerment Seminars
Thursday, July 24
11:00 - 11:45AM - Cincinnati Stars Marching Band
12:00 - 1:30PM - Building Your Brand Image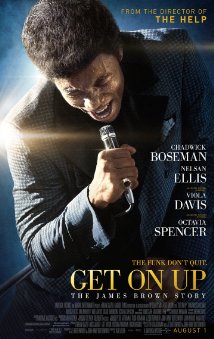 Sponsored by P&G and retail partner Walmart, this engaging session features global branding and personal transformation strategist, Melissa Dawn Johnson-Simkins, who will provide key, essential steps to building your personal/professional brand. An audience Q&A will follow the session.

3:15 - 4:00 PM - Celebrity Chat w/ Bevy Smith
Co-host on Bravo's fashion-themed talk show Fashion Queens, Smith is also the creator of "Dinner with Bevy," a dinner party series in which she brings together people from across entertainment, fashion and media.

Friday, July 25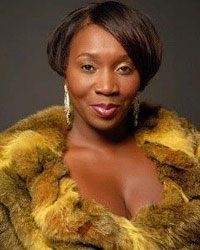 11:00-11:45AM - Fit In Fifteen (Fitness Break)

12:00 - 1:00PM - Beauty In The Media
Sponsored by P&G, this captivating panel discussion will feature media experts who will address the portrayal of Black beauty in the media. An audience Q&A will follow the discussion.

1:15 - 2:45PM - Empower Your Mind, Body & Soul (sponsored by Coca-Cola)
Dr. Alduan Tartt, Bershan Shaw, Dr. Robin Smith, Dr. Dawn DeLavallade, Dee Marshall (moderator)

3:00 - 4:30PM - Brand U: Defining and Developing Your Personal Brand
Amanda Miller-Littlejohn, Lauren Maillian-Bias, Pat Neely, Bevy Smith, Monica Cost (moderator)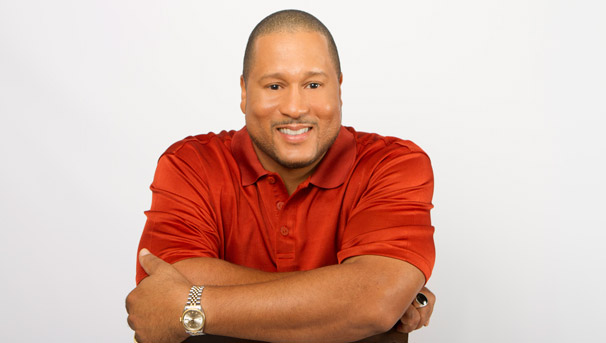 Saturday, July 26
11:00-11:45AM - Michelle Phillips & The Special Band

12:00-12:45PM - Celebrity Chat w/Pat Neely

1:00-2:30PM - Attracting the Love You Deserve
Pat Neely, Linda Clemons, Dr. Dawn DeLavallade, Dr. Alduan Tartt (moderator)
2:45-3:30PM - Linda Clemons
HEALTH ZONE sponsored by Walgreens and Coca Cola Company
Participants include: Mercy Health, Centers for Disease Control and Prevention (CDC), Johnson & Johnson, Walgreens, National Urban League Project Wellness, OMHRC / Heitech Services Inc.

Screenings include:
Glucose
Total Cholesterol
Blood Pressure
Body Mass Index
Body Composition
Body Age
Visceral Fat
Skeletal Muscle

Resting Metabolism
Body Weight
Vision Evaluations
*Must be 18 or over to participate in screenings



The NUL Experience 5th Annual Project Ready Invitational College Fair sponsored by FedEx
Saturday July 26th 10:45am-2pm

Get a head start on the essential tools for academic success. Our annual College Fair offers parents and students valuable resources for financial assistance and academic preparedness. Discover colleges, universities and college access organizations, as well as scholarship organizations that can assist in the college application process. Discover more than 60 colleges and universities as well as scholarship organizations that can assist in the college application and entrance process.


The NUL Experience Volunteer Zone sponsored by Volkswagen
The Volunteer Zone is an opportunity for conference participants to leave an "empowered" footprint of service from the Urban League movement and supporters in Cincinnati. Stop by the Volunteer Zone to participate in the hands-on creation of various type
s of kits and inspirational messages for the children, teachers, unemployed individuals and other underserved community members of Cincinnati.

Your efforts will have a lasting impression on the lives of many people who live in Cincinnati. All items will be distributed through the Greater Cincinnati Urban League affiliate.
Volunteer today!

Click here for photos from 2013 N.U.L. Experience Expo Hall.
Interested in becoming an exhibitor?
Click here to download the exhibitor sponsor book.

2014 Exhibitors
BP America
Catholic Health Partners
Centene Corporation
Centers for Disease Control
The Coca-Cola Company
Comcast
The Cincinnati Herald
Edward Jones
Empowerment Resources
Associates, Inc.
Federal Bureau of Investigation (FBI)
Federal Deposit Insurance Corporation (FDIC)
Fifth Third Bank
GEICO
The Gospel According to Sports
Johnson & Johnson
Johnson & Johnson Vision Care
Kroger
McDonald's Corporation
Mercy Health
National Education Association
National Urban League - Project Wellness
Nationwide Insurance
Nissan North America
Nyla Elise Clothing
OMHRC/Heitech Services Inc.
P&G
PepsiCo Inc.
Radio-One Cincinnati
Selective Service System
Shell Oil Company
Social Security Administration
Steed Media Group/rolling out
The TJX Companies, Inc.
Toyota Motor Sales
U.S. Consumer Financial Protection Bureau
U.S. Consumer Product Safety Commission
U.S. Department of the Treasury
U.S. Securities & Exchange Commission (SEC)
U.S. Small Business Administration
UPS
Urban League of Greater Southwestern Ohio
Urban League of Broward County/
Greater Ft. Lauderdale CVB
Volkswagen Group of America
Walgreens
Western & Southern Financial Group